Posted by
Nicholas
on December 25th, 2011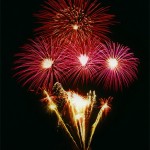 We at Wikimedia DC extend our best wishes to you during this holiday season and the coming new year. This year has been one of the most exciting times for Wikimedians in the Washington, DC region. With the recent establishment of Wikimedia DC as an official chapter of the Wikimedia Foundation, over 16 million people from an area covering nearly 82,000 square miles (212,000 square kilometers) have the chance to come together to meet, exchange ideas, engage in cultural and educational programming, and participate in other exciting opportunities.
We are constantly working to bring a variety of social and educational events to you in the new year, not the least of which is Wikimania 2012. From engaging the international community in the capital of the United States to bringing culturally- and artistically-focused events to libraries and museums across the region, Wikimedia DC will strive to expand and engage a wide variety of audiences in order to further the mission of making knowledge available to everyone.
Wherever you are in the world, we invite you to join us in the new year. Knowledge has no borders or boundaries, and neither do the goals we strive to reach. We hope Wikimedia DC will be as important a part of your year as it will to us. And, of course, we hope to see everyone here in Washington, DC for Wikimania 2012 in July.
From all of us here at Wikimedia DC board of directors, happy holidays and happy new year!
Photograph by
Florian Rommerskirchen